Young at Midnight
An Adult Rockstar Romance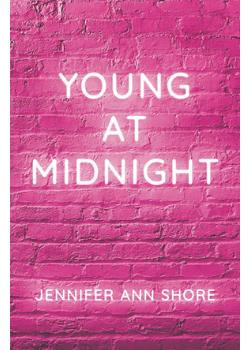 Travis Young is the rockstar with a reputation, too many tattoos to count, and an unexplained three-year hiatus.
I never thought I'd see him again after high school. But when my career as a hard-hitting reporter is derailed when my work gets caught up in a legal mess, my editor sends me to cover Travis's upcoming album release while the whole thing blows over.
The lifestyle of private jets, city hopping, and exclusive parties is alluring, but it's not something I get easily caught up in.
I'm here for the story—definitely not for the musician with an attitude, gut-wrenching lyrics, and killer blue eyes.
Jess Likes To Read: "The ending is sweet and gives you ALL the feels. It's really a perfect wrap up to a story that is full of smiles and a couple what if's that keep you on your toes. I can't wait to read what Jennifer Ann Shore has next up her sleeve!"
N. N. Light: "Young at Midnight is a classic rockstar romance with a twist. I'm a big fan of rockstar romances and in this one, Jennifer Ann Shore gives the reader an unbiased backstage pass to not only the rockstar lifestyle but also a reporter's one as well."
Romance Junkie: "I love when I'm ten percent into a book and I can already tell I'm going to love the book...This story is sweet and I loved the chemistry of these two. Dakota is a strong independent woman and I love that and he's strong in many ways but he needs her."
Want updates on new releases and promotions directly to your inbox?
Get on the list for Jennifer Ann Shore's bimonthly newsletter.