This Is Your Life
An Adult Celebrity Romance Set In New York City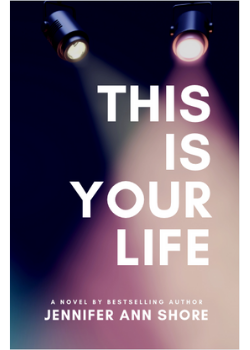 Gabe King is as famous as they come.
Apparently.
I wouldn't know.
It's by chance that we run into each other, and all I can do is gawk at his icy blue eyes and model-worthy stature. He's immediately dismissive of me, thinking I'm some crazed fan, and I'm left in confusion as to why the gorgeous stranger with arrogance the size of Manhattan just told me off in a public park.
With the help of his foul-mouthed, chain-smoking sister and adorable dog, we're given a second chance, and soon I'm swept up by his charm and drawn to something deeper and darker that he hides from the world.
The more time we spend together, the more I'm certain I absolutely want to find out who the real Gabe King is. But with fame, there's a price to be paid—and I'm not sure I can afford the admission.
N. N. Light: "The emotional tension in This is Your Life propels the story forward to its Hollywood ending. Romance fans will love reading This is Your Life. If you love city romances, you need to read this book. Fans of Carrie and her friends will also enjoy This is Your Life."
Sacha Fortune: "This was a fast-paced read that I blew through in just a couple of sittings. The dialogue is refreshing, the development of the characters and their relationship was nicely done, and the sibling relationships were adorably and deplorably playful and sweet."
Want updates on new releases and promotions directly to your inbox?
Get on the list for Jennifer Ann Shore's bimonthly newsletter.