The Stillness Before the Start
An Enemies to Lovers/Opposites Attract Teen Romance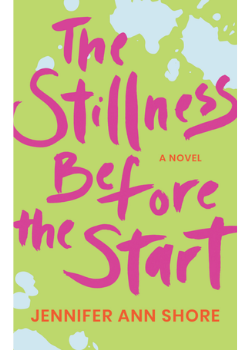 I'm Harper Reed. The valedictorian. The scholarship kid. The girl next door. The obsessive planner.
I have big dreams and secrets, but against my better judgment, Dylan Archer is the one I confide in.
He's the rich kid with the world at his fingertips. The sworn enemy of my best friend. The one who hides behind an arrogant smirk. The track star who wants to run away from reality.
We're not in the same social circles or even capable of being friends, but when he asks for my help, I agree without considering the consequences. It's a reckless decision that has the potential to start something neither one of us can stop.
Listen to the same "French Indie" playlist as Harper...
N. N. Light's Bookhaven: "If you're a fan of young adult, you'll love The Stillness Before the Start. If you want to relive your senior year in high school, you'll be captivated by this story. A brilliant modern coming of age story, The Stillness Before the Start is a must-read. Highly recommend!"
Lumosthestars: ""This story had everything I love: witty banter, romance, and a little bit of an enemies to lovers plotline. The dialogue, especially between Dylan and Harper, was a shining star in this narrative--it was funny but it also illustrated the chemistry between the two."
Sacha Fortune: "This was a great young adult romance with all the feels. Harper is a character that many of us can connect with — down-to-earth, good girl, or as James terms it (much to her chagrin): "Innocent. Cute. Predictable." This was a good young adult romance that I enjoyed thoroughly, and I would highly recommend to other readers, particularly that target market."
Want updates on new releases and promotions directly to your inbox?
Get on the list for Jennifer Ann Shore's bimonthly newsletter.