The Royally Human Vampire Series
Metallic Red & Yes Your Majesty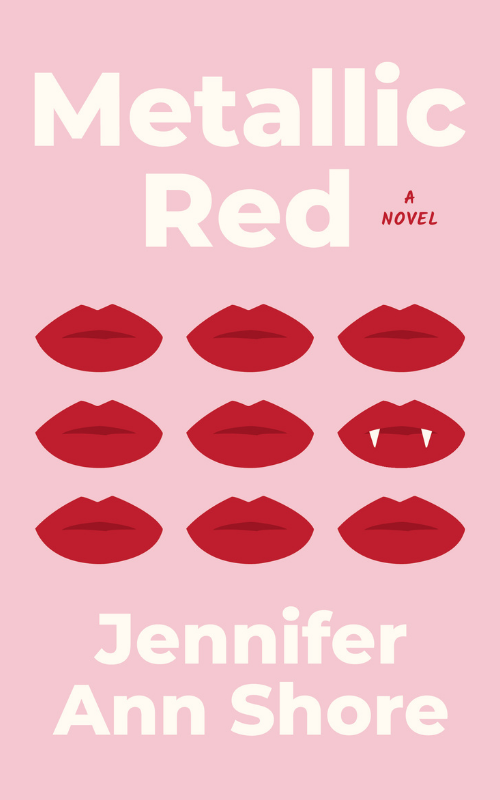 Mina Byron wants to be just like every other high school senior, but as one of the only half-human, half-vampires in existence, she's far from normal.
After having the first eighteen years of her life dictated by whatever is best for the vampires around her, she wants to embrace her humanity.
When her uncle, the vampire King of Appalachia, agrees to send her to a private high school and integrate into the culture of the living and breathing, it's not without sacrifice on her part. As she attempts to find herself, love, and friendship in the human world, she has to reconcile the future he has planned for her in the vampire one.
BUY IT NOW: Amazon | Barnes & Noble | Book Depository | IndieBound | Walmart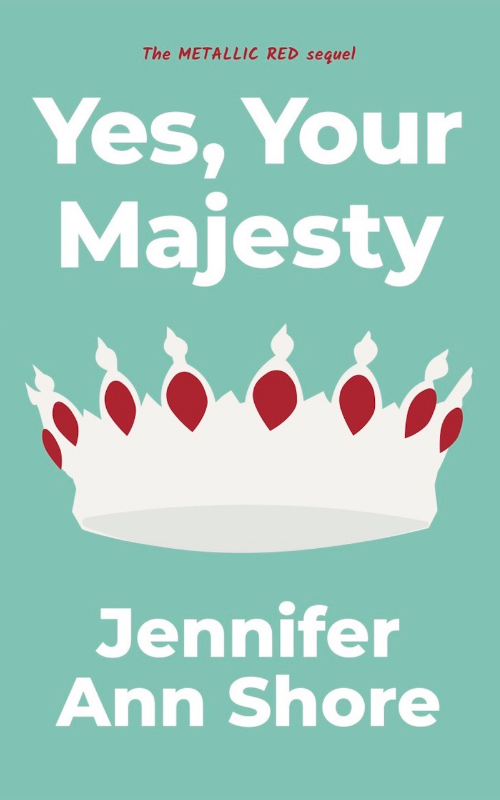 Mina knew being the Queen of Appalachia wouldn't be easy, but she didn't expect so many things to go wrong all at once.
After spending the first six months of her reign preparing to unveil vampires to humans, chaos erupts when the events don't go as planned. She's overwhelmed with the fallout, and it's made worse when the witches demand her help in tracking down a deadly threat.
The half-human, half-vampire thought being stuck between two worlds was her biggest problem, but it's nothing compared to the challenges ahead.
BUY IT NOW: Amazon | Barnes & Noble | Book Depository | IndieBound | Walmart
Eloise's Fierce Women Playlist
A Girl Named Tommi's Review: "What happens if you mix a little bit of Mean Girls with a bit of Charlaine Harris and a hint of Anne Rice? You *finally* get the YA vampire book that we've all deserved. Yeah. I said it, and Metallic Red (2020) by Jennifer Ann Shore is a sweet reminder that traditional publishing doesn't always get it right. (Don't sleep on the Indies.)"
N. N. Light's Review: "Metallic Red is a modern young adult vampire romance with plenty of subtext. Mina is a strong heroine and I thoroughly enjoyed reading her inner dialogue. Her gnawing hunger after her first day in school was comical. The world-building Jennifer Ann Shore uses adds a whole new level to vampire lore."
The Uncorked Librarian's Review: "I happily sucked all of the blood out of this modern-day YA vampire novel filled with feminism and entrepreneurialism. A strong world-building coming of age story, laugh over the graham cracker vs cookie debate and Olive Garden pregnancy obsession. Shore is playful, serious, and hilarious all at the same time."
My Bookish Bliss's Review: "I enjoyed this story, but I was forlorn when Mina had to make hard choices. The story that Jennifer gave me was not the one I wanted, but the only one that made sense in Mina's world. I am thrilled to award Metallic Red a full 5 out of 5 stars. I recommend this book to anyone who loves vampire stories. This one is a bit light, yet has its dark moments too. Everyone will find it delightful."
Roving Savant's Review: "Metallic Red is a stunner, a modern young adult vampire drama, and romance with the protagonist being a badass character. Mina is a strong heroine with witty dialogues and her inner monologue made the chapters quite enthralling. The mystery is the one that will keep the readers on the edge and will leave you guessing till the very end."
Want updates on new releases and promotions directly to your inbox?
Get on the list for Jennifer Ann Shore's newsletter.