In the Now
An Adult Enemies to Lovers Romance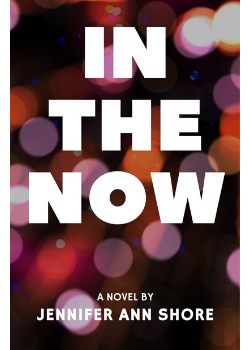 There's a reason why I haven't been home for ten years.
Scratch that.
There are many reasons why I haven't been home—family drama, small-town gossip, and my career probably take up the top three spots.
But when my career stalls and I get devastating family news, I'm back to the very place I ran away from a decade ago. The last thing I want to do is pick up right where I left off, and as I'm drawn to Noah, my terrifyingly gorgeous high school bully, I know that things have certainly changed.
I was supposed to run away and never look back, but I'm stuck dealing with my past and planning for the future. But all I want to do is live in the now.
Inspiration for Olivia's performance of "Read My Mind"
Check out these covers of "Read My Mind" by The Killers below—these voices and acoustic performances are the inspiration for a very pivotal scene between Olivia and Noah.
Bookmarked By Me: "From high school challenges, relationship lows and highs, career challenges, friendship, family and even death; Shore included it all, truly capturing the roller coaster that life sometimes is. What an outstanding jump into new adult fiction!"
The Uncorked Librarian: "Are you looking for an indie rom-com to read? Don't miss In The Now by Jennifer Ann Shore. Uncover a In The Now summary, reviews, and book information for this pop-culture book set in Pittsburgh, Pennsylvania. In The Now is the perfect quick and delicious feel-good read. Shore bravely answers the question: 'Can you go home again' while focusing on themes of self-worth, forgiveness, and what binds the fabric of our community and family."
N. N. Light: "In the Now is an unexpected story and one I wasn't sure I was going to like when I first started reading. Falling in love with your high school bully? How is that even possible? I was tormented in high school by a particular boy who gleefully picked on me every day. I can't imagine ever having romantic feelings for him. But somehow, Jennifer Ann Shore made it believable."
Bitty Book Nook's Review: "I loved, loved, loved this book. I simply adore the enemies-to-lovers trope in romance novels, and In the Now was a fun read that did a great job of scratching that itch for me."
Want updates on new releases and promotions directly to your inbox?
Get on the list for Jennifer Ann Shore's bimonthly newsletter.